Professional Esports Team, Liquid is in Malta and here is the reason they are here.
After Winning the DreamHack Masters in Dallas against ENCE, Team Liquid is now in Malta for a boot camp not only to train their skills in preparation for the ESL ONE Cologne but also to play their online qualifiers for ESL ONE Cologne, as stated by direct sources which will not be mentioned. They will be practicing and playing their qualifiers in the Intercontinental Hotel in St.Julians together with Eden Esports(Quickfire).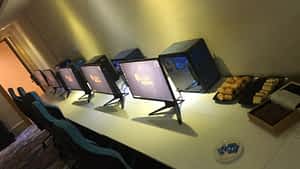 Even though Malta is not that well-renowned, we are placing it on the Esports Map and for Team Liquid to choose Malta as their location for boot camp and to play their online qualifiers, which is very important to them, is pretty amazing.
Who knows, maybe we will have more teams coming to Malta in the next few years. All we can say is if you live in Malta, head down to St.Julians whilst the qualifiers are being played and you might actually see Team Liquid celebrating their qualification.