Esports Counter-Strike Star Fallen, used for marketing on Shampoo, previously marketed with Cristiano Ronaldo.
Esport athletes have been regarded as stars much like their counterparts in other industries.
Esport has lately been a go to medium for marketers precisely because of its higher engagement with the millennials.
This has been the case with Brazilian Counter-Strike AWPer Gabriel "FalleN" Toledo.
Clear, a French-based anti-dandruff shampoo brand has roped in Gabriel as the poster boy for its Shampoo.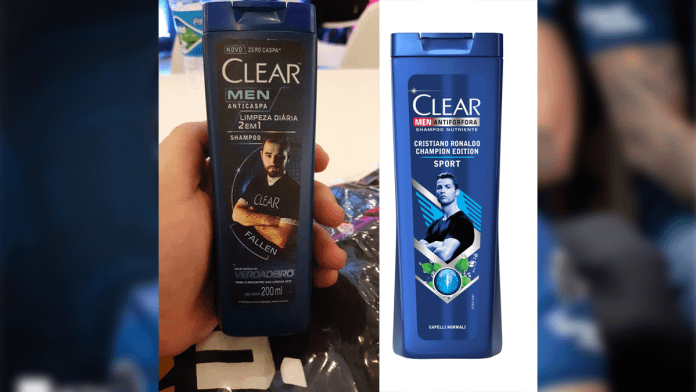 Prior to Gabriel, Portugal football veteran Cristiano Ronaldo headlined the shampoo brand.
MIBR star-AWPer has also appeared in a television commercial for Clear shampoo earlier in 2019.
The day is not far away when electronic sports will be at par with traditional sports and esport professionals will be celebrated much like their counterparts.