Watch this video of Dupreeh dedicating his win to his father that passed away just days before the tournament.
Peter "Dupreeh" Rasmussen, a Counter-Strike: Global Offensive Pro player lost this Father just days before the IEM Katowice 2019 by ESL. His Father, was fighting a long battle against cancer, which unfortunately took his life. Dupreeh did not stop competing and instead insisted to continue playing and try to win, for his father.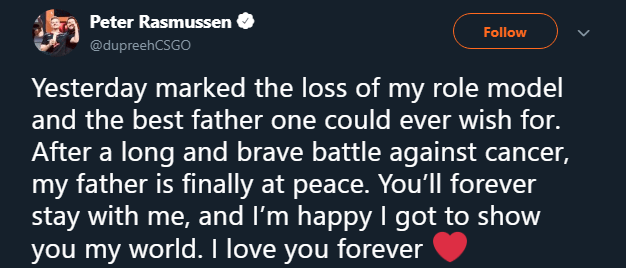 As one can see from the video added above, one can see the raw emotion of a pro-player, and a son which lost his father, dedicated his hard earned win to his father.
Respect.